Mounds Office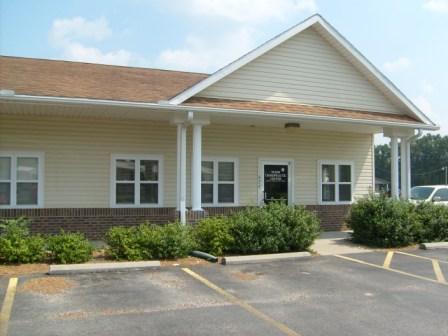 Please call 618-745-6894 to schedule
your appointment today.
We look forward to serving YOU!
Dr. Dewey G. Dixon
426 S. Blanche
Mounds, IL 62964
Ph: 618-745-6894
Fx: 618-745-6113


The Mounds office is a 3,000 ft2 space located on the south end of town, across from the Southern Illinois Delta Empowerment Zone (SIDEZ) building. It opened in 2000 initially only utilizing 1,800 ft2. Since that time it has expanded to the present size of 3,000 ft2 due to the services offered and the patient load.

In addition to Chiropractic Adjustments, we offer computerized diagnostic testing (Surface Electromyography, Infrared Thermal, Heart Rate Variability, and Orthotic Foot Evaluation), X-Ray, Modalities in the form of Ultrasound, Interferential Stimulation, Short Wave Diathermy, Intersegmental Traction.


Mounds Office Hours
| | | | | |
| --- | --- | --- | --- | --- |
| Monday | Tuesday | Wednesday | Thursday | Friday |
| 7:00 - 11:00 | CLOSED | 7:00 - 11:00 | 8:00 - 12:00 | CLOSED |
| 1:00 - 5:00 | | 1:00 - 5:00 | | |